Tangini Primary School - Projects 2, 3 & 4


Registration:
The school is now officially registered
o Official School Name: "St. Noberts Tangini Primary School"
o Motto: 'Strive for Success'
o Vision: 'To Develop Individual Talents and Skills'
o Mission: 'To Provide Quality Education to Promote Development'
o Core Values: 'To Maintain Professionalism, Honesty and Integrity'.
Student Numbers:
Overall the number of students at Tangini Primary School has grown dramatically from when we first envisioned this project. In 2012, the school had just 42 students attending; that number has now grown to 261.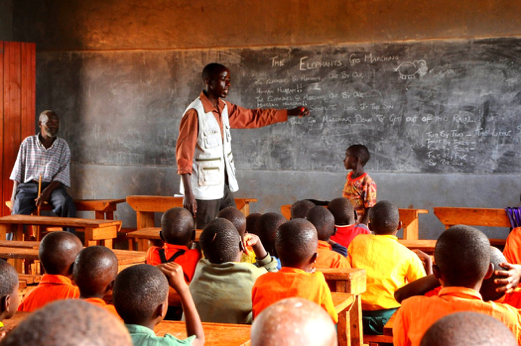 Sporting Achievements:
Tangini has seen several students reach County Level in their respective sports:
· 3 Girls from STD 5+6 in Netball
· 2 Girls + 1 Boy in Athletics
2017 Sports Schedule is still yet to be confirmed; however as all of the above mentioned students are still in Tangini for 2017, they are hopeful to replicate and build on the success again in the coming years.
Infrastructure Growth:
The main aim of our work at Tangini was always to increase the infrastructure at the school to an operational level and to incorporate other sustainable development projects into this growth. Over the past 4 years the infrastructure has grown significantly and we now have enough classrooms to be considered a fully functioning primary school. The infrastructure that has been completed is as follows:
Primary Classrooms
Start 1 permanent, 1 mud hut
5 funded and built by SOS3 and 4Africa
Nursery Classrooms
Toilets
Current 4 permanent linked to biogas system
Teachers Office
Current 1 permanent with full security including iron door (for safe storage of documents/resources)
4Africa
Kitchen
Current 1 permanent with sink and biogas system for cooking
Kitchen Garden
Current 1 fully fenced, for growing food for school and income generating activities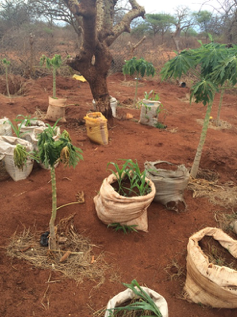 Biogas System
Current 1 fully functioning system, linked to kitchen. Gas is now working as of 2017.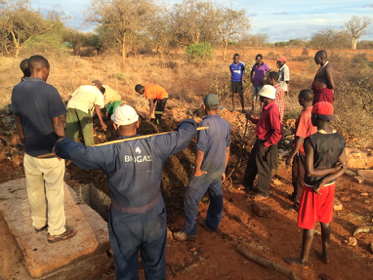 Summary


At Tangini Primary School the number of teaching staff has increased from 2 when we started in 2013, to 8 full-time teachers now. Infrastructure at the school has increased dramatically, with classrooms growing from just 1 in 2012, to 8 in 2017, plus a kitchen, staff room, a nursery school, water tanks, solar power, a kitchen garden, a sports pitch and a working bio-gas system. The number of children in school in 2012 was 42, today it is 261. This is an increase of over 520%. Exam results are rising, with children progressing successfully to the next year group. For the first time in the school's history it has held a Standard 7 year group; and, if all goes well a Standard 8 class will commence next year. Most importantly, in 2019 we expect to see the first graduates of Tangini Primary School progress to Secondary School!